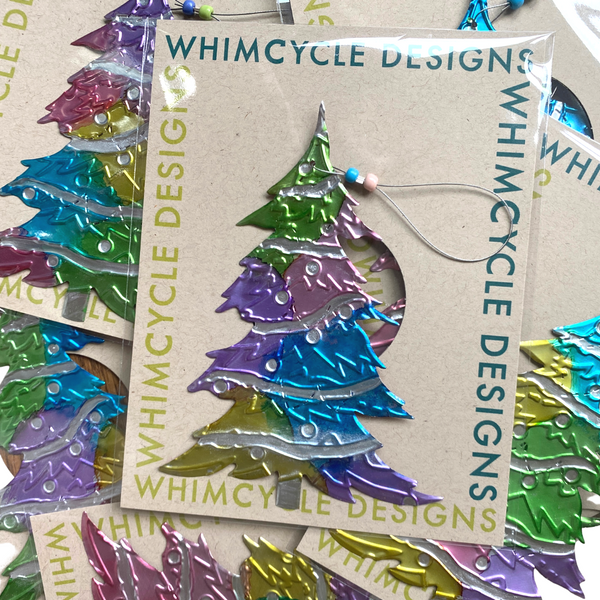 THE HOLIDAY TREE is here to add a little cheer as your finish out your year!

Upcycled and repurposed aluminum can ornament. 

Each item is hand painted in our Whimcycle Studio. Due to the uniqueness of each item, there may be slight variation in color. 

Can backing is completely random and will vary, thanks for giving it a second life! 

Bead colors will vary.

Size =

 

Ornament: ~5in x 3in  | 

 

Packaging: ~5.5in x 4.25in
All designs are packaged and shipped in eco-friendly materials. Please recycle again.